It's time to score extra points! It's Mobile Madness! There's no easier or more secure way to shop than checking out with a single tap of your phone. Now through June 30th, 2021, earn triple reward points with your Nymeo Visa ® Credit Card when you use Google Pay or Apple Pay.

Add your Nymeo Visa® Credit Card to your mobile wallet now. Just select the correct icon below to get started!
For more information about how to add your Nymeo Visa Credit Card to Google Pay or Apple Pay click the button below.
Instructions to Add Your Nymeo Visa Card to Google Pay or Apple Pay
How do I view my points and redeem my rewards?
Check your monthly statement for your rewards balance! Soon, you will be able to view your credit card rewards in online and mobile banking! Also, you can obtain your reward balances and redeem by calling 877-696-3658 for consumer cards or 866-679-8210 for business cards. You will need to provide the first 16 digits of the number shown on the bottom of your credit card statement as shown below.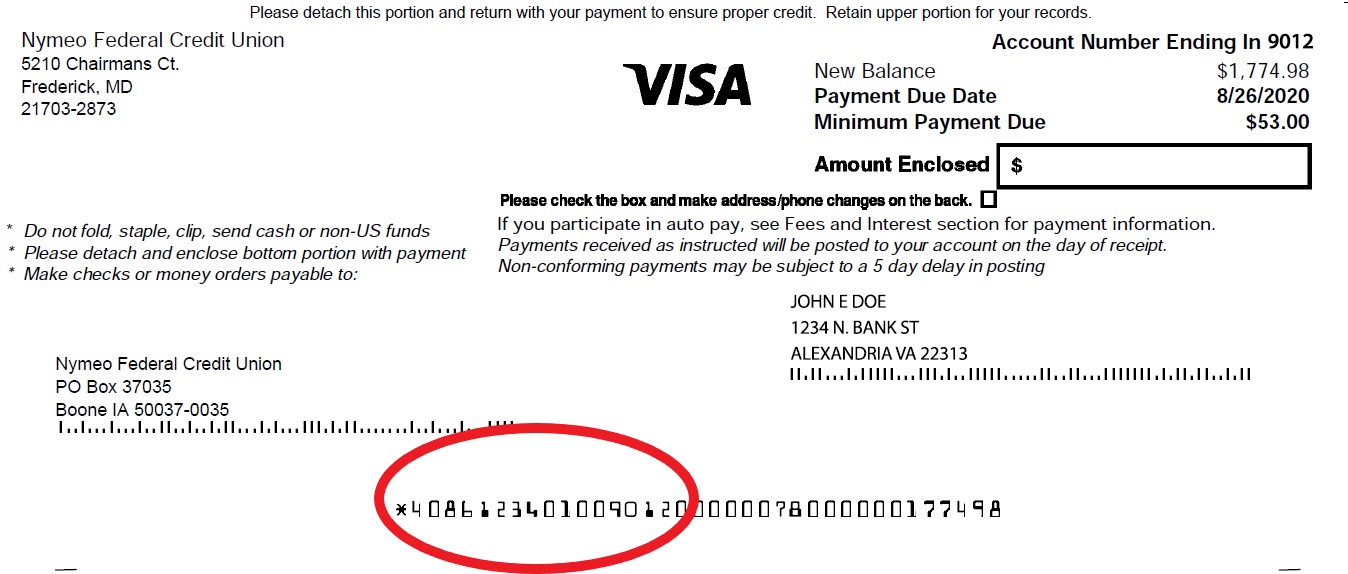 Learn more about Nymeo Credit Cards

Apply Today
*Earn 3X rewards points on up to $1,500 worth of qualifying transactions made between April 1, 2021 to June 30, 2021, when using your Nymeo Visa Credit Card in Google Pay or Apply Pay. We do not evaluate whether merchants correctly identify and bill transactions, however we do reserve the right to determine which transactions qualify for the bonus rewards offers. Cash advances and balance transfers are not eligible for rewards. Allow up to two billing cycles for bonus rewards to post to your account. All purchases are subject to credit approval. Terms and conditions subject to change. Some restrictions may apply.
Go to main navigation