Use your Nymeo Visa Credit Card on back-to-learning purchases and earn triple rewards!
When you make qualified purchases on or between August 1, 2020 and September 30, 2020, you earn triple the reward points on your Nymeo Visa Credit Card. Qualified purchases include Electronics, Stationary, Office Supplies, Computer Software or at the Bookstore or Department Store.
How do I view my points and redeem my rewards?
Check your monthly statement for your rewards balance! Soon, you will be able to view your credit card rewards in online and mobile banking! Also, you can obtain your reward balances and redeem by calling 877-696-3658 for consumer cards or 866-679-8210 for business cards. You will need to provide the first 16 digits of the number shown on the bottom of your credit card statement as shown below.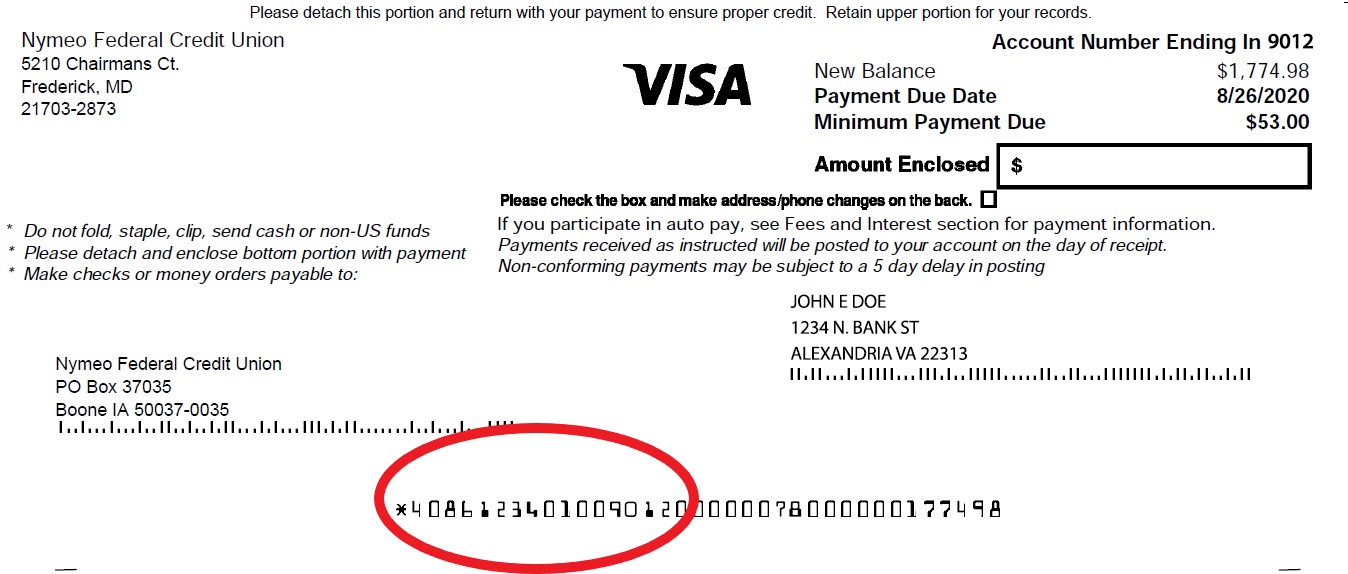 Don't have a credit card? Apply today and reap the benefits
If you don't have a Nymeo Visa Credit Card, now is the time to apply and take advantage of this special rewards period.
Learn more about Nymeo Credit Cards

Apply today
*Earn 3X rewards, maximum of 6,000 points on qualifying transactions made between August 1, 2020 and September 30, 2020. Qualifying transactions include Bookstores, Electronic Sales, Stationary-Office Supplies, Computer Software, and Department Stores. We do not evaluate whether merchants correctly identify and bill transactions; however, we do reserve the right to determine which transactions qualify for the bonus rewards offers. Rewards may be redeemed as cash back, gift cards or to make a charitable contribution. Cash advances and balance transfers are not eligible for rewards. Allow up to two billing cycles for bonus rewards to post to your account. All purchases are subject to credit approval and the terms for your credit card agreement. Terms and conditions subject to change. Some restrictions may apply.
Go to main navigation