Shop Local & Support Small Businesses in Maryland
Shop locally and support the small business community while earning 3X Reward Points using your Nymeo Visa Credit Card. Nymeo is proud to support local businesses in Maryland this holiday season.

Purchase your holiday items from local retailers across Maryland and rack up your reward points while supporting our local business economy.
How do I view my points and redeem my rewards?
Check your monthly statement for your rewards balance! Soon, you will be able to view your credit card rewards in online and mobile banking! Also, you can obtain your reward balances and redeem by calling 877-696-3658 for consumer cards or 866-679-8210 for business cards. You will need to provide the first 16 digits of the number shown on the bottom of your credit card statement as shown below.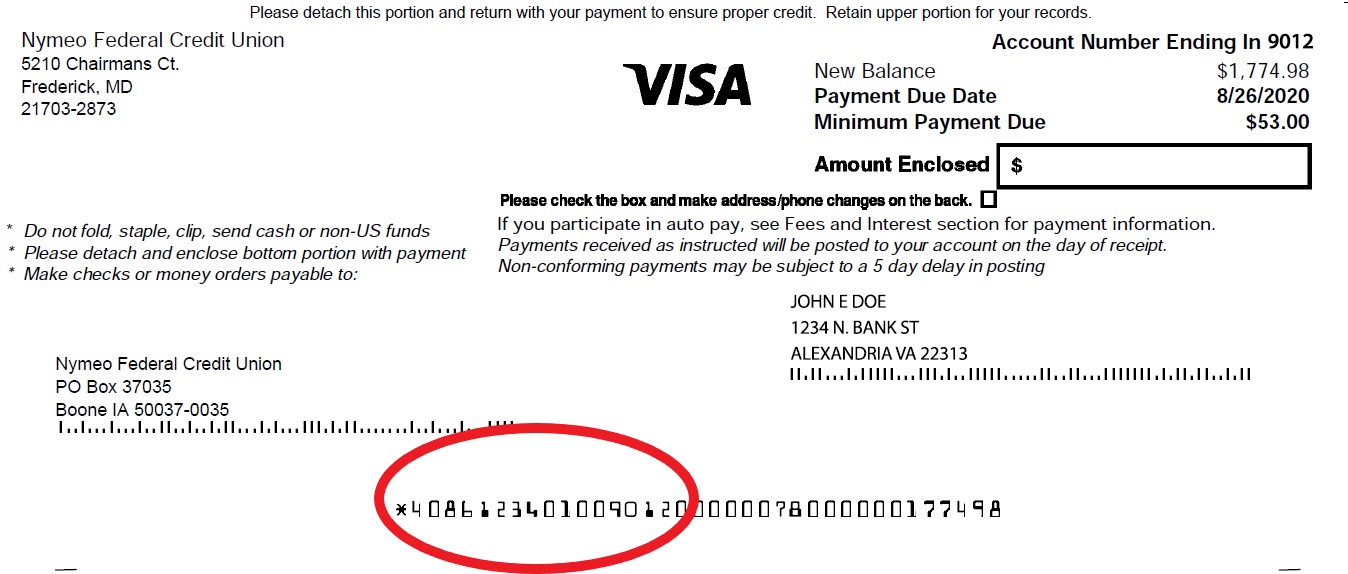 Don't have a credit card? Apply today and reap the benefits
If you don't have a Nymeo Visa Credit Card, now is the time to apply and take advantage of this special rewards period.
Learn more about Nymeo Credit Cards

Apply today
*Earn 3X rewards, up to 6,000 bonus points, on qualifying items purchased from retailers with Maryland zip codes from November 1, 2020 to December 31, 2020. Transactions within other establishments do not apply and we do not control how merchants are categorized. We do not evaluate whether merchants correctly identify and bill transactions; however, we do reserve the right to determine which transactions qualify for the bonus rewards offers. Cash advances and balance transfers are not eligible for rewards. To earn bonus rewards, you must be a cardholder currently in good standing—you must have demonstrated responsible use of your card and must not have had delinquent payments within a specified period. Allow up to two billing cycles for bonus rewards to post to your account. Terms and conditions subject to change. Some restrictions may apply.
Go to main navigation