Mother's Day - Credit Card Rewards
May 3, 2022
Use your Credit Card Rewards for Mother's Day Purchases and Save!
Mother's Day is on Sunday, May 8th, and Americans are expected to spend a record $28.1 billion on this holiday, according to the National Retail Federation.
If you want to save time and money, consider using your credit card reward points to finance your celebration.

Gift Ideas Using Rewards
If you're taking Mom out for a meal, why not use a credit card with rewards, or better yet, redeem your points for a gift card to a restaurant. As for gifts, most credit card rewards programs offer an assortment of store cards Mom might love such as Best Buy, Ulta, Marshalls, T.J. Maxx, and many others.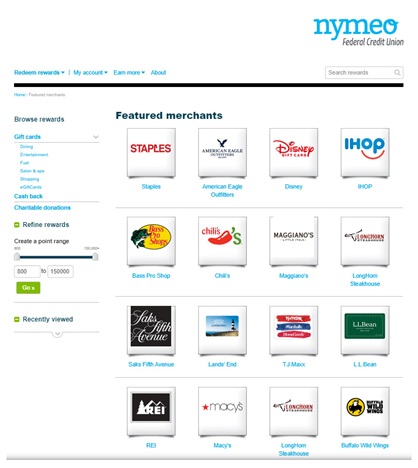 Nymeo offers a credit card rewards program where every
$1 spent using the Nymeo Visa Platinum Credit Card, earns you 1 point. Nymeo often runs double and triple reward point specials throughout the year for extra earning potential. The rewards portal is conveniently located within online banking. If you are not a credit card holder, apply today!
Happy Mother's Day!
Category: Credit Cards & Loans