Welcome to Our New Blog!
We are excited to offer our weekly Tutorial Tuesdays' email in a new blog format! This blog provides timely curated information such as money-saving ideas, financial wellness, tips on using Nymeo's financial products and services, credit union news, and much more. Educating our members is top priority at Nymeo. The Tutorial Tuesdays' blog will provide useful information whenever and however you want to read it. Enjoy the blog!
Budgeting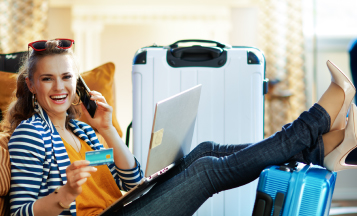 May 17, 2022
Vacationing On A Budget
Does your brain need a vacation, but your wallet is telling you no? All of us have been there so let us share our years of combined experience to help you achieve your goal.
Buying a Car
Buying or Selling a Home
College and Finances
Credit
Credit Cards
Credit Union Benefits
Financial Literacy
Financial Safety
Home Security
Online Banking