Welcome to Our Blog!
We are excited to offer our weekly Tutorial Tuesdays' email in blog format! This blog provides timely curated information such as money-saving ideas, financial wellness, tips on using Nymeo's financial products and services, credit union news, and much more. Educating our members is top priority at Nymeo. The Tutorial Tuesdays' blog will provide useful information whenever and however you want to read it. Enjoy the blog!
Buying a Car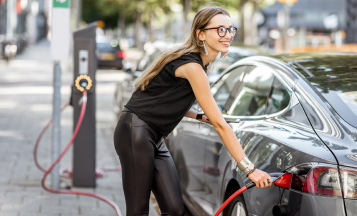 July 11, 2023
Do you own an electric vehicle
Do you own an electric vehicle or an EV? Electric vehicles are gaining popularity all over the world. Some estimates say that almost 50% of all cars produced by 2030 will be EVs. However, one problem owners seem to encounter is finding out where the charging stations are located. But -- isn't everywhere with power a charging station?
Home Ownership
College and Finances
Credit & Budgeting
Credit Cards & Loans
Credit Union Benefits
Financial Literacy & Safety
Online Banking
Home Improvement & Security