Welcome to Our Blog!
We are excited to offer our weekly Tutorial Tuesdays' email in blog format! This blog provides timely curated information such as money-saving ideas, financial wellness, tips on using Nymeo's financial products and services, credit union news, and much more. Educating our members is top priority at Nymeo. The Tutorial Tuesdays' blog will provide useful information whenever and however you want to read it. Enjoy the blog!
Buying a Car
Home Ownership
College and Finances
Credit & Budgeting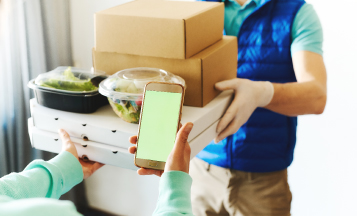 August 16, 2022
Cost of Convenience
The ease and convenience of home grocery delivery and meal delivery services can be a lifesaver as people continue to manage through COVID. Food delivery is also essential for households without transportation and helpful to anyone who decides that home grocery and meal delivery are services that meet their needs.
However, as inflation continues to rise and budgets are tightened, it's good to consider these top key cost considerations of home grocery deliveries, restaurant deliveries, and home-delivered meal subscription boxes.
Credit Cards & Loans
Credit Union Benefits
Financial Literacy & Safety
Online Banking
Home Improvement & Security
Insurance