Best Practices When Donating to Food Drives
November 15, 2022
With the higher cost of food, it's become more of a challenge for families in our community to put a meal on the table. Local organizations need food and monetary donations to restock their shelves. If you are considering donating items to a food bank, here are a few items that are requested (and sometimes forgotten).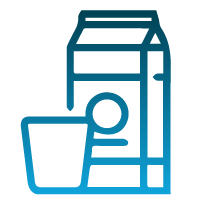 Milk Alternatives
Consider donating shelf-stable alternatives such as soy, almond, and oat milk that last longer and can be consumed by the lactose intolerant.
Staples
Some families cannot afford ingredients needed to put meals together. Items like salt, pepper, and oil are essential ingredients needed to prepare a homecooked meal. Also, items such as brownie or cake mixes, flour, baking soda, and sugar are appreciated.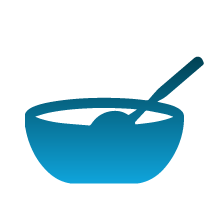 Cultural Food
If you have a diverse community, consider donating items that families in certain ethnic make-ups may appreciate. If you are unsure about what is appropriate, check with your local food bank for more information on their client population.
Diapers
Diapers are expensive, but all babies need them. If you see these items on sale, consider purchasing them and donating.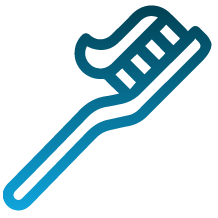 Toiletries and Personal Hygiene Products
These items are often forgotten but we all need them! Hygiene products can range from shampoos to razors to soaps to lotions.
Pet Food
You can also drop off pet food. Often food banks will collaborate with community groups that help animals and pet owners in need. You could also reach out to your local Humane Society to see if they accept donations, or they can guide you in the right direction.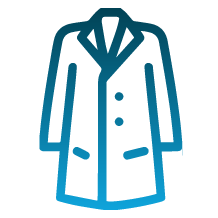 Clothes – Coats, Socks, Underwear
Some organizations will accept gently used clothes throughout the year or may run special campaigns to collect winter clothing.
Also, if you hold a Nymeo Debit Card, each time you swipe your debit card, Nymeo donates to the School Food Pantry Program. So far in 2022, we have donated close to $10,000 to help feed families in our community.
Donate to a Food Bank Virtually!
If you prefer to donate money, many organizations now have ways to do this online, including the Maryland Food Bank. Nymeo is proud to participate in a virtual food drive for the Maryland Food Bank. From now until the end of the year, you can donate any amount to this drive. Help us reach our goal! More information is available on Nymeo.org or by clicking the button below:
Category: Credit & Budgeting