Financial calculators can help you plan your future!
September 27, 2022
Long gone are the days when you need to carry a calculator. Most phones have an app for calculations, and you can easily access one on the internet. But did you know that you can use specific types of calculators to help make sound financial decisions and plan for your future?
From mortgages to retirement plans, financial calculators allow you to estimate the value of a loan or deposit from just about every financial product you might need to reach your goals.
Nymeo provides all types of financial calculators on our website but here are some popular ones below: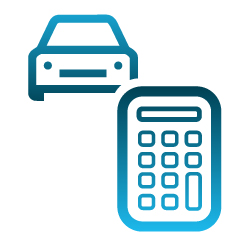 Auto Loan Calculator
Find out how much automobile you can buy based on your monthly payment or find out your loan payment based on your purchase price!
Check out the Auto Loan Calculator
Debt Consolidation Calculator
Should you consolidate your debt? This calculator is designed to help determine whether debt consolidation is right for you.
Check out the Debt Loan Calculator

Category: Credit & Budgeting