Things to Do to Start the New Year Right
January 10, 2023
Every year people make plans to change their lives for the better. But far too often resolutions are broken within just weeks of making them. Below are suggestions on things to do to start 2023 off on the right foot.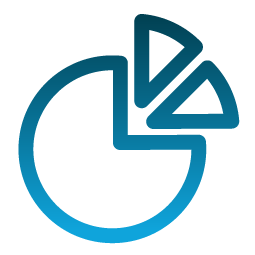 Take Control of Your Finances
Most people think they're in control of their finances. But when you look at the facts, it's clear that most people are not in control of their money.
Here are things you can start doing:
-Track Spending
-Get Educated on Money Management
-Make a Budget
-Create an Emergency Fund
-Find Out What You Owe
-Save for Retirement
-Learn about Investing
-Talk with Your Spouse About Money
-Be Smart About Credit Cards
-Get Help from a Professional
You can also focus on merging your accounts at other financial institutions into one location, consolidating debts, refinancing your auto loan and home loan, and opening savings accounts to better prioritize your financial goals.
Review Recurring Subscriptions
It's hard to know how much you're spending every month. Recurring monthly subscription services are more common than ever and can add up quickly. Make time to take inventory of all your streaming services and subscriptions and decide which ones you want to keep. The easiest way is to look at last year's credit card statements or bank statements online.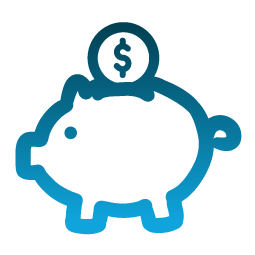 Boost Your Savings With a New Budget
It can be hard to save money, especially if you're not sure where to start. But the new year is a perfect time to start boosting your savings with a new budget.
There are a few different ways to create a budget that will work for you. One way to do this is by using the 50/30/20 rule. This rule suggests that you break down your expenses into three categories:
-50% should go towards essentials like rent, utilities, and groceries
-30% can be used for flexible spending like entertainment, dining out, and travel
-20% should be saved for long-term goals like paying off debt, retirement savings, or emergency savings
However, if this doesn't feel realistic for where you are right now financially, make the changes as slowly as possible. Every little change gets you to your goal.
Prepare for Potential Disasters or Emergencies
There are a lot of things that can happen in a year (such as a Pandemic!) It's important to be prepared for potential emergencies. That might mean having an emergency fund saved up, having important documents like your passport and driver's license safely stored away, or knowing the contact information for your insurance company.
Take time to review documents and insurance policies. Update your contact information for all your insurance policies, as well as for any other important accounts or memberships.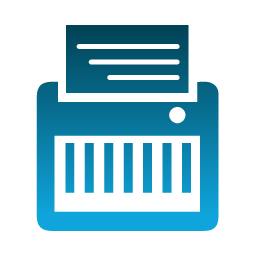 Shred Your Documents with A Shredder
Shredding your documents is an important way to protect yourself from identity theft. Not only does shredding your documents make it difficult for someone to piece them back together and get your personal information, but it also destroys the document so that it can't be used fraudulently. Keep a look out for community Shred Days (like the ones Nymeo sponsors!).
Set Short-Term Goals for the New Year
Long-Term goals are usually what people focus on when building New Year's Resolutions, but they tend to fizzle out because they don't stick to the plan. In addition to your long-term goal, it's a good idea to set some short-term goals as well. This helps you stay motivated as you work towards your ultimate vision.
To keep track of your accomplishments, try setting a few measurable goals that you're going to work on each week. If you want to lose weight, for example, one of your weekly goals might be eating healthy at least four days per week.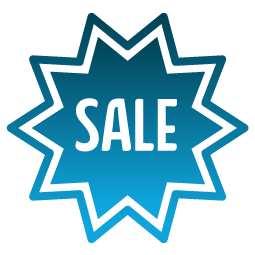 Sell Unwanted Items
If you sell your unwanted items online, then you can move them out of your home and into someone else's with a few clicks of a button. This is a great way to make some extra money for yourself as well as clear up space in your house that has been taken up by clutter. Try putting them on platforms like Facebook Marketplace, Next Door, and Offer Up.
Clear Out Your Email Inbox and Folders
Clearing out your email box is another item to start in January. You can set up filters to automatically move emails from certain people into different folders. For example, you could set up a filter to automatically put emails from your family into a "Family" folder on your laptop and emails from friends into a "Friends" folder.
This way, when you check your email, you'll see all your important messages at the top while also being able to scroll through some less important messages under them. This will make it easier for you to prioritize what needs attention and be more productive in the long run.
Don't Give Up on Unfinished Home Projects
When it comes to unfinished home projects, you have two options. You can either hire someone else to finish the project or you can do it yourself. Plan in January to tackle those projects. If you need financing, turn to your financial institution. They may have promotions in the Spring directed just for home improvement projects.
Establish A New Exercise Routine
A great way that you can prepare for the new year is by establishing a new exercise routine.
This doesn't necessarily mean spending hours at the gym each week. It simply means finding a balance between moving your body and staying active. This includes running, taking the stairs, and doing some lightweight training, walking or yoga.
The new year is a fresh start to do anything your mind desires! With a good plan intact, you can jumpstart your path to reaching your resolutions, big or small.
Category: Credit & Budgeting