What is Student Loan Refinancing?
April 25, 2023
Refinancing is when a borrower takes out a new loan with different terms. The new lender (such as a credit union or bank) pays off the rest of the old loan(s). The borrower then makes payments on the new loan.
However, there are many reasons you may choose to refinance student loans: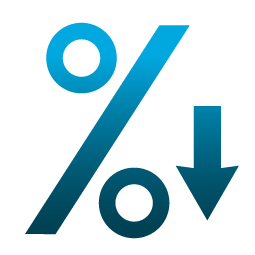 Locking in a lower interest rate could save you money over the life of your loan
• Extending the repayment term of the loan could save you money each month on payments (though you may ultimately pay more in interest)
• Getting all your outstanding student loans under your name by combining PLUS loans and other student loans could simplify your repayment.
• Keep in mind that you don't have to refinance all your student loans – only those that make sense. Federal student loans come with certain benefits such as income-based repayment or student loan forgiveness that you could lose if you decide to refinance with a private lender.
Why Should You Refinance with a Credit Union?
Once you've decided to refinance one or more of your student loans – how do you find the right lender? A web search will return countless banks, credit unions, fintechs, and other types of lenders. But credit unions come with a lot of benefits you won't find elsewhere.
• Their Cooperative Spirit Means Lower Rates
Credit unions essentially started the original crowdfunding, which is why they are known as "financial cooperatives." The dollars invested in big banks land in the pockets of big investors; but credit unions are dedicated to serving their members, who are shareholders.

• Personalized Service and Education
One of the perks of doing business locally is that you'll often see the same faces working in your financial establishment as you'll see shopping in your grocery store. They may even know you by name!

• Support Your Local Community
While credit union membership was once available only to small, select groups, nearly everyone is now eligible to join a credit union! Some credit unions offer a nationwide field of membership, but most stay focused on a local geographic region – such as Nymeo. Chances are if you borrow from a credit union, you'll see its logo on community event sponsorships and its employees volunteering in your area.

• Lifelong Financial Partner
Credit unions offer more than just student loan products. You can establish a checking account, savings account, and possibly other loans in the future, all under one roof. Many credit unions also offer auto loans and mortgages, making them your partner for all the major milestones in your life. Plus, you'll continue to reap the benefits of low/no fee accounts and lower interest rates that come with your membership.

Join our upcoming webinar for information on financing college with Nymeo!
If you are not in the market to refinance a student loan but want information on acquiring a private student loan with a credit union, such as Nymeo, consider joining our upcoming webinar, College Planning 101: How to Plan, Prepare, and Pay for College webinar on May 3rd at 6 pm. We will review all you need to know on financing college plus more. There is still time to register!
Register Here
Category: Financial Literacy & Safety