Mark your calendars!
Nymeo Member Annual Meeting | April 26th, 2023 | 6pm

The Delaplaine Visual Arts Education Center, 40 S. Carroll Street, Frederick MD 21701
This year's Annual Meeting will be held virtually and in-person on April 26th, 2023 at 6:00 pm., at the Delaplaine Visual Arts Education Center.
If you would like to attend virtually or in-person, please register using the links below.
We appreciate you as a member and look forward to seeing you!

Nymeo Federal Credit Union 2023 Annual Meeting Notice
Nymeo members can RSVP by selecting the links above or by contacting Jane Murphy by phone at 240-436-4066 or email at jmurphy@nymeo.org. After you RSVP you will receive instructions on how to attend in-person and on how to join, participate and vote virtually if you choose to prefer to attend in the virtual manner.

The in-person meeting will be held on April 26, 2023, at The Delaplaine Visual Arts Education Center at 40 S. Carroll St., Frederick, MD 21701. The doors for the in-person Annual Meeting will open at 5:30 p.m. and the meeting will begin at 6:00 p.m. The online que for those attending virtually will open at 5:50 p.m. and the meeting will begin at 6:00 p.m.
There are two (2) Directors who have an expiring term on the Board of Directors as of the date of the Annual Meeting. Elizabeth Duffy and Jeanice Brown Thomas have been nominated for these two (2) open positions. The election for the open positions on the Board of Directors will not be conducted by ballot and there will be no nominations from the floor when the number of nominees equals the number of Directors who have an expiring term. Nominations by petition will be accepted by Nymeo members until March 17, 2023. If you are interested in a nomination by petition packet, please contact Jane Murphy by phone at 240-436-4066 or email at jmurphy@nymeo.org.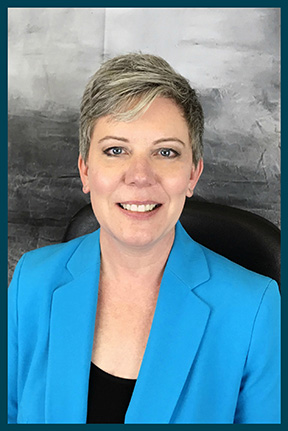 Elizabeth Duffy
Elizabeth Duffy is the Executive Director of Dual Enrollment for Frederick Community College. She oversees both the open campus dual enrollment program where high school students travel to FCC's campus to take courses, as well as the school based program where FCC's courses are taught on the local high school campuses. Elizabeth also oversees the Early College program. She is passionate about the importance and value of education for the students and families of Frederick County. Elizabeth has been in this position since December 2013. Elizabeth's academic background includes being a graduate from Indiana University of Pennsylvania with a B.A. in English Education in 1991. While teaching, she earned her M.A. in Curriculum and Instruction from Towson State University in 1996. Elizabeth also earned her Administration and Leadership certification from Hood College in 2005. Elizabeth is a co-chair of the FCC/FCPS Executive Steering Committee.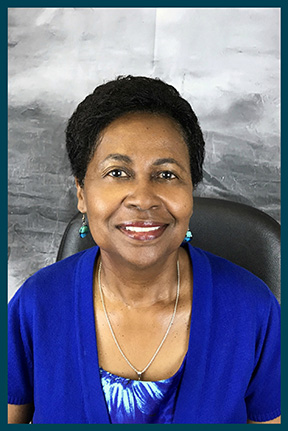 Jeanice Brown Thomas
Jeanice Brown Thomas is retired from NIST after working almost 44 years. She is a current Nymeo Board member (for 9 years). She also previously served on the COMSTAR Supervisory Committee. During her career as a scientist, Jeanice was involved in organic analytical research with emphasis on environmental, clinical and food analysis. She was the Program Manager for the NIST Micronutrients Measurement Quality Assurance Program for over 20 years. Her responsibilities included coordinating and managing day-to-day activities as well as organizing QA workshops and conducting measurements in support of vitamin analysis for more than 40 laboratories worldwide. Jeanice has authored/co-authored over 100 scientific publications and has given over 80 technical and non-technical talks. She also served as the Acting Chair of the NIST Internal Review Board.
Go to main navigation