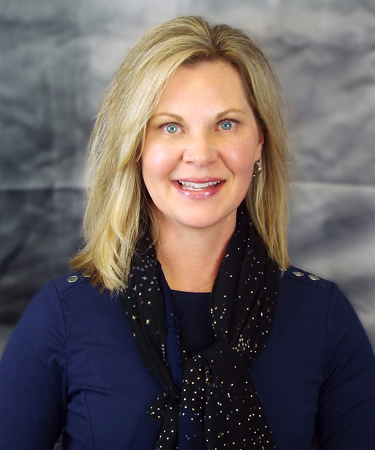 Victoria M. Johnston, President & Chief Executive Officer
Victoria Johnston is the President/CEO of Nymeo Federal Credit Union. Victoria has over 33 years of credit union experience. She has been with Nymeo, formerly COMSTAR, for over 19 years. She holds a Bachelor of Science in Business Administration from Shepherd University in Shepherdstown, WV. Victoria serves on the Board of Directors of the Suburban Chapter of the Maryland and District of Columbia Credit Union Association, the Career and Technical Education Advisory Council of FCPS and the Shepherd University Foundation Board.
Kristina Morgan, Chief Operations Officer
Kristina started her credit union career in 2001 as a part-time teller at Nymeo, formerly known as COMSTAR Federal Credit Union and before that Monocacy Federal Credit Union. Over the years Kristina worked in a variety of roles in the Branches, Call Center and Lending Department. Kristina shifted her career at Nymeo in 2011 to focus on Administration, Human Resources and Marketing. In 2016 Kristina accepted the position of Cheif Operations Officer. Kristina has helped with organizational and cultural transformations at Nymeo, and is passionate about what Nymeo can do for its members and community.

Kristina holds a Bachelor of Science in Mass Communications, with a concentration in Journalism from Towson University. She has also received the Credit Union Certified Marketing Executive designation. In her spare time, she enjoys spending time with her family, watching football – specifically the Dallas Cowboys and West Virginia Mountaineers, and traveling with the goal of visiting a new destination each year.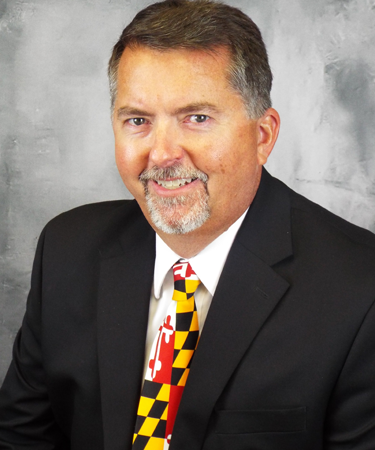 Ed Connelly, Chief Financial Officer
Ed Connelly is the Chief Financial Officer of Nymeo Federal Credit Union. Ed worked for community banks serving as Chief Financial Officer, Chief Operating Officer, and Chief Risk Officer before entering the Credit Union industry. He is a CPA and a graduate of the American Bankers Association Stonier Graduate School of Banking. Ed holds a Bachelor of Science in Accounting from the University of Baltimore. Ed is a past Chairman of the Northern Anne Arundel County Chamber Foundation supporting lower income schools by raising funds for Chromebooks donated for use in the classroom. Ed enjoys playing pickleball and volleyball and serves as the Chair of Baltimore County Rec and Parks adult volleyball program in which he's participated for over 20 years.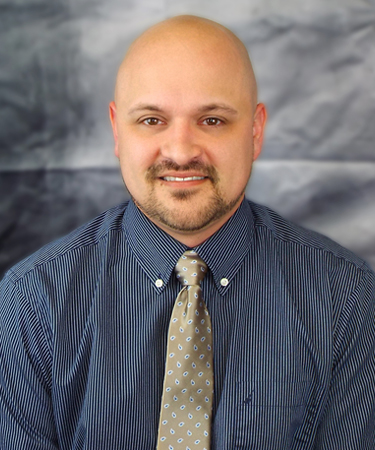 Jason Ambrose, Chief Lending Officer
Jason Ambrose is a lifelong Frederick County resident. He studied Finance at Frederick Community College and joined Comstar Federal Credit Union in July 2008 as a mortgage loan officer. Over the years his position has expanded to include the management of consumer, mortgage and business lending in route to becoming the Chief Lending Officer for Nymeo. He started his finance career working for a local mortgage brokerage in Frederick and has been involved in Real Estate Lending for over 15 years. He has a passion for educating members and helping them find the right product to fit their financial needs.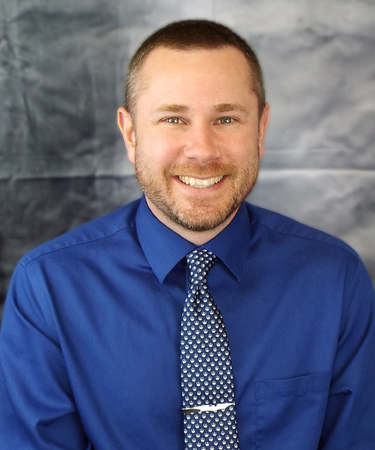 Greg Bowman, Chief Technology Officer
With almost 20 years of Technology experience, Greg joined Nymeo in 2015 as Director of Technology to oversee IT operations. As Chief Technology Officer, he is responsible for maintaining and improving the technology experience across the organization. He is responsible for leading Nymeo's efforts to differentiate itself, based on the quality of the member experience through digital products. His role is positioned to strategically design a plan with a thorough understanding of the evolving needs of the members and the organization.
Go to main navigation